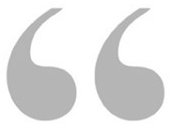 Sangita is an extremely professional, patient and compassionate Speech and Language Therapist.
Our son has Autism, resulting in difficulties with speech and social communication. We have noticed huge changes and progress in our son since he commenced at The Northwood Speech and Language Therapy Practice.
His vocabulary has increased and he is now utilising verbs. His eye contact and concentration has improved. He has a greater awareness of self and is better able to follow instructions.
Our son really enjoys the sessions, and so do I. The equipment and toys utilised are excellent. They are appropriate and engaging. Sangita is extremely well organised and the sessions are wonderfully structured with clear objectives that progress and link into supporting daily life.
Sangita equips me with the skills and techniques to aid and support my son and has transformed the way I communicate with him.
has shared excellent tips and suggestions as well as providing practical information and advice. The homework tasks are clearly explained, practical and achievable
We have an excellent working relationship and we are extremely grateful to Sangita for everything she has done and continues to do for us
J, Mother of L, Ickenham, Uxbridge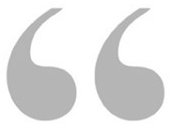 My daughter initially presented with speech disorder and significant difficulty with pronouns and plurals. My daughter also has anxiety disorder and this needed a careful, caring and considered approach. Sangita was amazing at understanding my daughter's complete needs, planning sessions that would accommodate all of her difficulties, allow her to make progress and manage her anxiety. This resulted in my daughter returning and attending twice weekly appointments for the past year.
There has been significant progress and Sangita has worked timelessly to make adjustments, adapt sessions and build a special relationship with my daughter. The more that my daughter's speech improved, the better her confidence and self-esteem grew. She went from a child who would not engage at all to a bubbly, enthusiastic communicator.
The clinic is always very well presented with a large store of resources that help my daughter make progress and enjoy the fun-filled
sessions.
I am very grateful to Sangita for her caring and dedicated approach. Sangita is consistently approachable and always focussing on positives, ensuring that she builds an excellent relationship with both parent and child, which has been key when working with my daughter.
R, Mother of K, Harrow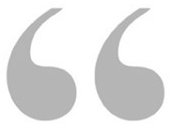 I noticed my son had trouble pronouncing words from an early age. It became evident when he turned three that he needed help as people were having trouble understanding him.
I was rather doubtful that speech therapy would be beneficial at such a young age as I didn't believe he had the concentration to sit through the sessions.
We started our therapy sessions and I was amazed at his concentration. The sessions are always fun and engaging so he didn't even realise he was working. He always loves coming to the sessions and has grown very fond of Sangita.
I noticed improvements within four to six months. Now, a year later, the transformation has been amazing.
He has turned into an articulate four year old. All the work on his sounds has helped his reading at school.

I believe the work Sangita has done has improved his concentration and given him a good foundation for his school life.
Sangita – Thank you for making such a difference.
N, Mother of R, Pinner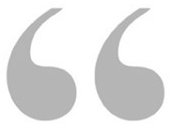 G had mild speech difficulties and I was concerned that it may become permanent and affect his life at school. He was also getting quite frustrated with people not understanding him. I found Sangita by a Google search and booked G in for an assessment. The assessment agreed with the problems I had identified and we agreed to begin treatment.
G has made huge progress with Sangita, with many people commenting on the improvement in his speech.
Sangita has been really accommodating to us by agreeing to treat G in school, so that he misses as little class time as possible and by involving his older sister when we can't organise a babysitter. He loves his sessions with Sangita, asking several times a week whether it is a "Sangita day" !  He loves the games she plays with him and he feels secure and able to try, even when he finds things hard.
She leaves us clear and achievable homework which has helped his improvement and also has helped involve his family into his treatment.
I would have no hesitation in recommending others with concerns about their child's speech and language to contact Sangita.
P, Mother of G, Iver, Buckinghamshire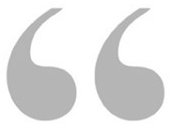 A started speech and language therapy 7 months ago whereby he was not able to communicate, using only single words.
He has now transformed into a bubbly boy, speaking in short sentences and able to express his thoughts clearly.
Our sessions are well organised and more importantly enjoyable for A. I was given homework on a weekly basis to support what I had learnt during the session, which I found very valuable.

A has not only enjoyed his time with Sangita but has shown tremendous improvement and progress in such a short space of time. This is attributed to the dedication, patience and commitment Sangita has provided.  Sangita has always been very positive, encouraging and sincere. I can never thank her enough.
P, Mother of A, Northwood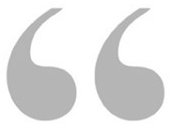 I have an autistic son aged ten who has been attending Sangita's clinic for over five years now. Under her guidance he has progressed from being non-verbal to being able to construct simple sentences !
Her professional, yet friendly approach helped put him at ease from day one.
Although faced with many challenges, he has managed to progress first using sign language taught at her clinic, then to simple syllables followed by words, phrases etc
There is no stopping him now!  Sangita, thank you for helping Y.
E, Mother of Y, Wembley.